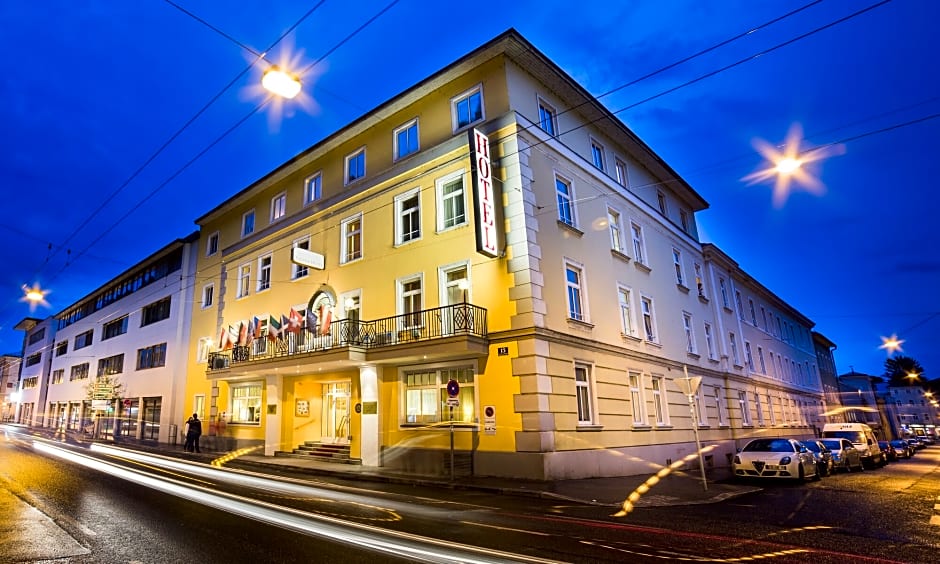 Se alla bilder i galleriet
Boka online nu
1 Rums Med 2 Vuxna
Ändra sökning
Maila en vän!
Visste du att vår webbplats användbar? Dela med din vän!
Vänligen fyll i formuläret nedan och det kommer att skickas direkt.
Observera att vi inte samlar in e-postadresser och vi kommer inte att skicka
varken till dig eller till din vän eventuella oönskad e-post.
Double Single Use Standard
Double Single Use With Air Conditioning
Double Standard
All 58 soundproofed rooms feature free WiFi and minibars. For a bit of entertainment, guests will find TVs with cable channels, and other amenities include room service and pillow menus.
Double With Air Conditioning
Quadruple Room, 1 Double Bed with Sofa bed
1 Double Bed and 1 Double Sofa Bed
323-sq-foot (30-sq-meter) room with city views
Internet - Free WiFi
Entertainment - 32-inch TV with cable channels
Food & Drink - Room service and minibar
Sleep - Hypo-allergenic bedding, a pillow menu, and blackout drapes/curtains
Bathroom - Private bathroom, a hair dryer, and a shower
Practical - Laptop-compatible safe, desk, and phone; free cribs/infant beds available on request
Comfort - Daily housekeeping
Need to Know - No rollaway/extra beds available
Non-Smoking
Mini-Bar

Cable/Satellite TV
In room safe

Internet Access - Free in room
Quadruple Room, 1 Double Bed with Sofabed (Air Conditioning)
1 Double Bed and 1 Double Sofa Bed
323-sq-foot (30-sq-meter) room with city views
Internet - Free WiFi
Entertainment - 32-inch TV with cable channels
Food & Drink - Room service and minibar
Sleep - Hypo-allergenic bedding, a pillow menu, and blackout drapes/curtains
Bathroom - Private bathroom, a hair dryer, and a shower
Practical - Laptop-compatible safe, desk, and phone; free cribs/infant beds available on request
Comfort - Air conditioning and daily housekeeping
Need to Know - No rollaway/extra beds available
Non-Smoking
Mini-Bar

Cable/Satellite TV
In room safe

Internet Access - Free in room
Standard Double Room
1 Double Bed
215-sq-foot (20-sq-meter) room with city views
Internet - Free WiFi
Entertainment - 32-inch TV with cable channels
Food & Drink - Room service and minibar
Sleep - Hypo-allergenic bedding, a pillow menu, and blackout drapes/curtains
Bathroom - Private bathroom, a hair dryer, and a shower
Practical - Laptop-compatible safe, desk, and phone; free cribs/infant beds available on request
Comfort - Daily housekeeping
Need to Know - No rollaway/extra beds available
Non-Smoking
Mini-Bar

Cable/Satellite TV
In room safe

Internet Access - Free in room
Standard Double Room (Air Conditioning)
1 Double Bed
215-sq-foot (20-sq-meter) room with city views
Internet - Free WiFi
Entertainment - 32-inch TV with cable channels
Food & Drink - Room service and minibar
Sleep - Hypo-allergenic bedding, a pillow menu, and blackout drapes/curtains
Bathroom - Private bathroom, a hair dryer, and a shower
Practical - Laptop-compatible safe, desk, and phone; free cribs/infant beds available on request
Comfort - Air conditioning and daily housekeeping
Need to Know - No rollaway/extra beds available
Non-Smoking
Mini-Bar

Cable/Satellite TV
In room safe

Internet Access - Free in room
Standard Double Room Single Use, 1 Double Bed
1 Double Bed
215-sq-foot (20-sq-meter) room with city views
Internet - Free WiFi
Entertainment - 32-inch TV with cable channels
Food & Drink - Room service and minibar
Sleep - Hypo-allergenic bedding, a pillow menu, and blackout drapes/curtains
Bathroom - Private bathroom, a hair dryer, and a shower
Practical - Laptop-compatible safe, desk, and phone; free cribs/infant beds available on request
Comfort - Daily housekeeping
Need to Know - No rollaway/extra beds available
Non-Smoking
Mini-Bar

Cable/Satellite TV
In room safe

Internet Access - Free in room
Standard Double Room Single Use, 1 Double Bed (Air Conditioning)
1 Double Bed
215-sq-foot (20-sq-meter) room with city views
Internet - Free WiFi
Entertainment - 32-inch TV with cable channels
Food & Drink - Room service and minibar
Sleep - Hypo-allergenic bedding, a pillow menu, and blackout drapes/curtains
Bathroom - Private bathroom, a hair dryer, and a shower
Practical - Laptop-compatible safe, desk, and phone; free cribs/infant beds available on request
Comfort - Air conditioning and daily housekeeping
Need to Know - No rollaway/extra beds available
Non-Smoking
Mini-Bar

Cable/Satellite TV
In room safe

Internet Access - Free in room
Triple Room
1 Twin Trundle Bed or 1 Double Bed
269-sq-foot (25-sq-meter) room with city views
Internet - Free WiFi
Entertainment - 32-inch TV with cable channels
Food & Drink - Room service and minibar
Sleep - Hypo-allergenic bedding, a pillow menu, and blackout drapes/curtains
Bathroom - Private bathroom, a hair dryer, and a shower
Practical - Laptop-compatible safe, desk, and phone; free cribs/infant beds available on request
Comfort - Daily housekeeping
Need to Know - No rollaway/extra beds available
Non-Smoking
Mini-Bar

Cable/Satellite TV
In room safe

Internet Access - Free in room
Triple Room (Air Conditioning)
1 Twin Trundle Bed or 1 Double Bed
269-sq-foot (25-sq-meter) room with city views
Internet - Free WiFi
Entertainment - 32-inch TV with cable channels
Food & Drink - Room service and minibar
Sleep - Hypo-allergenic bedding, a pillow menu, and blackout drapes/curtains
Bathroom - Private bathroom, a hair dryer, and a shower
Practical - Laptop-compatible safe, desk, and phone; free cribs/infant beds available on request
Comfort - Air conditioning and daily housekeeping
Need to Know - No rollaway/extra beds available
Non-Smoking
Mini-Bar

Cable/Satellite TV
In room safe

Internet Access - Free in room
Triple With Air Conditioning
Twin Room
2 Twin Beds
215-sq-foot (20-sq-meter) room with city views
Internet - Free WiFi
Entertainment - 32-inch TV with cable channels
Food & Drink - Room service and minibar
Sleep - Hypo-allergenic bedding, a pillow menu, and blackout drapes/curtains
Bathroom - Private bathroom, a hair dryer, and a shower
Practical - Laptop-compatible safe, desk, and phone; free cribs/infant beds available on request
Comfort - Daily housekeeping
Need to Know - No rollaway/extra beds available
Non-Smoking
Mini-Bar

Cable/Satellite TV
In room safe

Internet Access - Free in room
Twin Room (Air Conditioning)
2 Twin Beds
215-sq-foot (20-sq-meter) room with city views
Internet - Free WiFi
Entertainment - 32-inch TV with cable channels
Food & Drink - Room service and minibar
Sleep - Hypo-allergenic bedding, a pillow menu, and blackout drapes/curtains
Bathroom - Private bathroom, a hair dryer, and a shower
Practical - Laptop-compatible safe, desk, and phone; free cribs/infant beds available on request
Comfort - Air conditioning and daily housekeeping
Need to Know - No rollaway/extra beds available
Non-Smoking
Mini-Bar

Cable/Satellite TV
In room safe

Internet Access - Free in room
Twin With Air Conditioning